Mark Goldstone
Mark Goldstone has worked extensively on many of the world's biggest pharmaceutical, healthcare and fast-moving consumer goods brands and has relentlessly demonstrated the role of creative thinking in creating and managing brand value. Most recently, Mark was Executive Vice President at Publicis Healthcare Communications Group where he was responsible for the global sanofi-aventis business. Prior to joining Publicis, Mark was CEO and Chief Strategy Officer of Interbrand Wood, (Interbrand's Healthcare practice), responsible for managing and developing the company's business across its global network of offices.
Mark began his career as a pharmacist with the UK retail giant Boots the Chemist and later moved to clinical pharmacy at St. Georges and Kingston General Hospitals in London. It was; however, a love of writing that led him to a new career in advertising –starting as a copywriter at The General Advertising Company of London Ltd.
In 1989, Mark, along with a like-minded partner, started a unique health-focused advertising agency, (which they sold to WCRS, one of the UK's most creative advertising agencies). As CEO, he helped to build one of the UK's leading "health" agencies—now Euro RSCG Life London (The agency was re-branded after WCRS was subsequently bought by Havas). In 1999, Mark moved from Euro RSCG in the UK to Euro RSCG in New York, bringing his international experience to the U.S. While in New York, Mark held senior positions at both Robert A. Becker, Euro RSCG and Jordan McGrath Case & Partners, Euro RSCG and ultimately became the COO and Director of Global Business of Euro RSCG Life Worldwide -responsible for global operations.
Mark holds a BSc (Hons) in Pharmacy. He is a member of the Institute of Practitioners in Advertising, the Marketing Society of Great Britain, and the Royal Pharmaceutical Society of Great Britain and was Chairman of the Pharmaceutical Communications Group.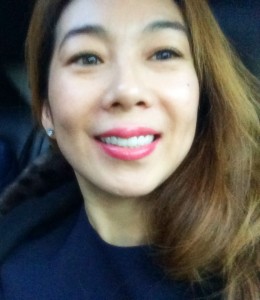 Cindy Chen
Global Head of eCommerce Mondelēz International
AdAge 2015 Women to Watch
As global Head of e-commerce, Cindy is re-imagining and building the fastest growing "start-up" within Mondelēz International. Known as a fearless brand transformer, she has driven double-digit growth of multi-billion dollar businesses in North America, Europe & Asia Pacific and has transformed brands like Oreo from well-known products into cultural icons.
Before leading the e-commerce practice, Cindy was Global Head of Innovation for the gum category where she was responsible for accelerating growth and creating global innovation platforms in over 100 countries. Prior to that, she held the position of GM Biscuits, CMO in China and Marketing Director for OREO in the U.S. During this time, she pioneered real-time marketing with Oreo "Daily Twist" and Super Bowl "Blackout" tweet.
Cindy has won numerous awards for reinventing brands through marketing, digital, social and mobile innovations, including seven Cannes Lions and a Cyber Grand Prix as well as Effie and Clio awards, a Facebook Studio Blue Award and an IAB MIXX Award as the best social media campaign.
Prior to joining Mondelēz International, Cindy worked at Kraft Foods, General Mills, and Reckitt Benckiser. Originally from Shanghai, China, Cindy started her career in the fashion industry and has worked and lived in North America, Europe & Asia Pacific.